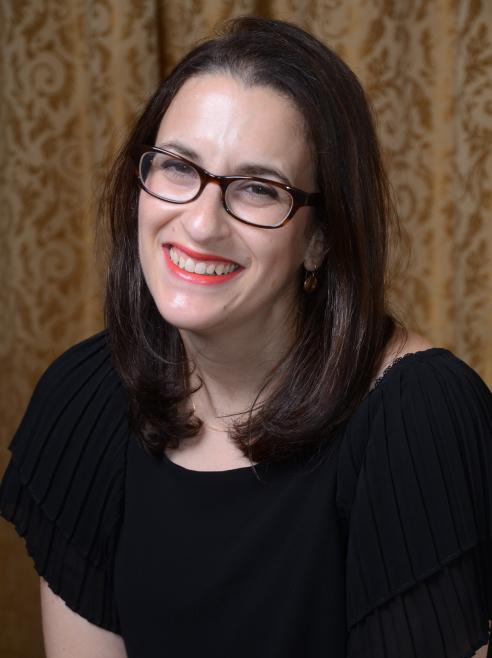 Susan B. Perlman, Ph.D.
Lab Director
Dr. Susan B. Perlman is an Assistant Professor of Psychiatry at the University of Pittsburgh/UPMC and director of the LCBD. She received her B.A. from the University of Wisconsin-Madison in 2002 in Psychology and her M.A. (2006) and Ph.D. (2009) from Duke University in Developmental Psychology and Cognitive Neuroscience. She is primarily interested in the neural underpinnings of the development of emotion regulation in young children including trajectories of abnormal emotion regulation and related psychopathology.
Laura Quinones-Camacho, Ph.D.
Post-Doctoral Researcher
Dr. Laura Quinones-Camacho is a Postdoctoral Scholar at the University of Pittsburgh Medical Center. She received her Ph.D. in Developmental Psychology from the University of California Riverside in 2018. Her dissertation work focused on exploring risk and protective factors for the emergence of psychopathology in Hispanic children. She is broadly interested in exploring the neural underpinnings of emotional processing in early childhood as predictors of later psychopathology.
Caroline Hoyniak, Ph.D.
Clinical Intern
hoyniakcp@upmc.edu
Caroline is currently a Clinical Psychology Intern at UPMC Western Psychiatric Hospital. She completed her graduate work and dissertation at Indiana University, focusing on Clinical Psychology. Her research focuses broadly on the neural correlates of self-regulation in early childhood, and how the development of self-regulatory abilities contributes to the emergence of externalizing psychopathology.
M. Catalina Camacho, B.A.
Graduate Student
Cat graduated from Stanford University in 2014 with a B.A. in Psychology. She then spent 3 years as a research coordinator for the Stanford Neurodevelopment, Affect, and Psychopathology Lab before joining the CNUP PhD program in 2017. Cat is most excited about affective brain development from birth to preschool and how early experience affects these neural systems. When not working on research, Cat enjoys creating and otherwise enjoying art and music.
Charis Rodgers, B.A.
Research Specialist
Charis "Kay" Rodgers graduated from Southern Methodist University in 2018 with B.A. in Psychology and French Studies and minors in Sociology and Fashion Media. She is interested in studying the impact of culture on experience of mood and anxiety disorders among minority populations, the development of culturally competent treatments, and ways to improve access to treatment for under-served populations. She hopes to enter a doctoral program in Clinical Psychology in the future. In her free time, Kay enjoys crafting, cooking, reading and exploring new places.
Alex Burlew, B.S.
Research Specialist
burlewa@upmc.edu
Alex graduated from the University of Pittsburgh in 2019 with a B.S. in Neuroscience and a minor in Chemistry. He is interested studying the structural predictors of pyschopathological disorders and how these change as a child grows. He hopes this will improve clinical intervention strategies to help children dealing with early mental health issues. In his free time Alex enjoys riding his bike and playing musical instruments.